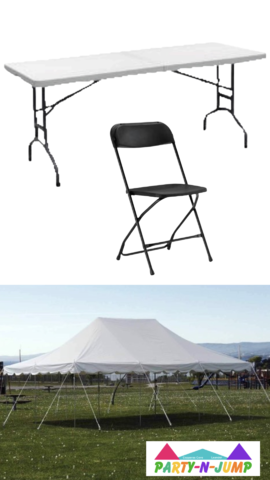 Tent Package For Up To 78
Tent/ table/ chair package for 78 people- includes 1- 20X30, 12- 30X72 table, 78- Black adult chairs.

Tents will shade different areas depending on the time of day and sun direction. Party-N-Jump does offer side walls for an additional charge that will block out sun, light rain and wind chill.
PLEASE NOTE: If tent will be set up on concrete we ask you give us a call to ensure we have all the required information and allow for a seamless set up.